Proven Strategies to Transform Browsers into Buyers and Maximise Your Online Sales
Conversion rate optimisation is vital for any e-commerce website looking to increase sales and revenue. In this blog post, we'll discuss several strategies for boosting the conversion rate of your website, including pursuing abandoned carts, adding better photos, experimenting with A/B tests, and using persuasive copy. We will also touch on the importance of a frequently asked questions page in the marketing funnel.
Effective conversion rate optimisation is not just about improving the numbers, but also about understanding the needs and behaviours of your target audience and providing them with a seamless and engaging online shopping experience.

Tatiana Smit- Geeklab
Pursue Abandoned Carts
A significant percentage of website visitors will add items to their cart but then leave the website without completing the purchase. To combat this, many e-commerce websites use abandoned cart emails to remind these customers of their pending purchase and encourage them to complete the transaction. Personalized emails with a special offer or coupon can be particularly effective in re-engaging these customers.
Add Better Photos
The quality of product photos can make or break a sale. Poorly lit or poorly composed photos can be a major turn-off for customers. Investing in high-quality product photography can make a big difference in the conversion rate of your website. Also, using zoom in feature on the product images can also be effective in showcasing the details of the product.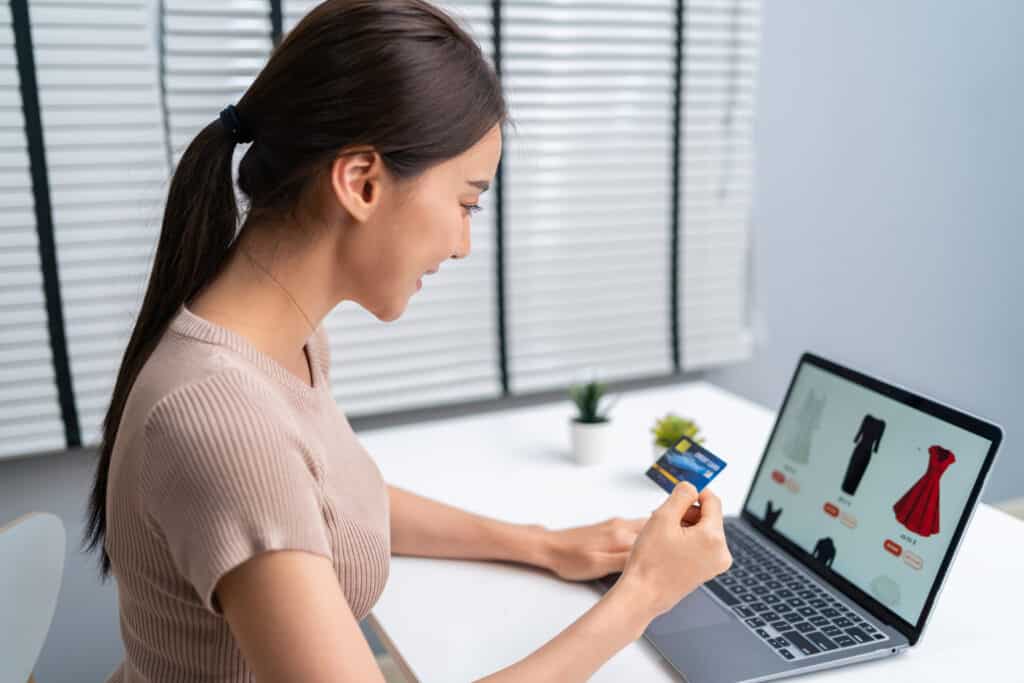 Experiment with A/B Tests
One of the best ways to improve the conversion rate of your website is to experiment with different elements of the site, such as the layout, color scheme, and copy. A/B testing allows you to make changes to your website and see how they impact your conversion rate. This can help you identify which changes are making a positive impact and which changes are not.
Use Persuasive Copy
The copy on your website plays a crucial role in convincing visitors to make a purchase. Use persuasive language to highlight the benefits of your products and address any potential objections a customer might have. Include customer testimonials and reviews to build trust and credibility.
Frequently Asked Questions Page:
One of the most overlooked aspects of an e-commerce website is the Frequently Asked Questions (FAQ) page. This page can be a valuable tool in the marketing funnel as it addresses common customer concerns and objections. It can also help to reduce the number of customer service inquiries, freeing up staff time to focus on more pressing matters.
Key takeaways
In summary, increasing the conversion rate of an e-commerce website requires a combination of strategies, including pursuing abandoned carts, adding better photos, experimenting with A/B tests, and using persuasive copy. A well-crafted Frequently Asked Questions page can also play an important role in the marketing funnel by addressing customer concerns and objections. By implementing these tactics, e-commerce websites can convert more visitors into paying customers.