The importance of social media and content creators cannot be underestimated. Businesses of all sizes have recognised the value of influencer marketing to efficiently reach their target market. In today's blog post, we will dive into influencer marketing and analyse its importance, techniques, platforms and its impact on South African businesses.
Influencer marketing is not just about big celebrities. It's about real people with real followings who have built close and trusted relationships with their audience.

– Ryan Detert, CEO, Influential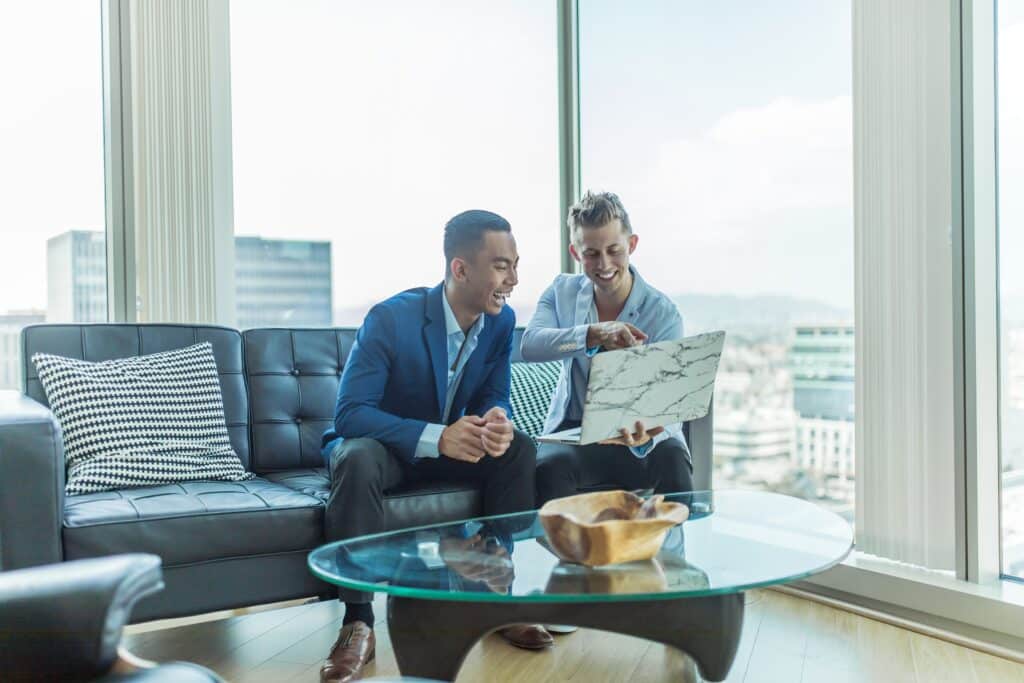 I. The Power of Influencer Marketing
Influencer marketing has evolved into a mix of celebrity endorsements and content-driven campaigns. It leverages the credibility of popular content creators to promote brands through paid advertising and recommendations. Unlike traditional advertising, influencer marketing offers a more authentic way to connect with audiences. It's not just about liking or sharing a post; it's about building trust and gaining an engaged audience.
II. The Rise of eWOM Marketing
The rise of social media has amplified the power of recommendations and led to the rise of electronic Word-of-Mouth (eWOM) marketing. Consumers freely share their opinions about products on various platforms, making it a powerful tool for brands. eWOM is defined as "any positive or negative statement made by potential, actual, or former customers about a product or company, that is made available to a variety of individuals and institutions via the Internet." This phenomenon has transformed the marketing industry.
III. Social Cognitive Learning Theory (SCLT)
To understand the reasons for the change in consumer buying behaviour, we can turn to the Social Cognitive Learning Theory (SCLT). SCLT assumes that people learn by observing others and that human thought processes significantly shape personality. This theory provides valuable insights into how influencing factors affect consumer behaviour and decision-making.
IV. Affable.Ai: Simplifying Influencer Marketing
In the era of influencer marketing, tools like Affable.ai have become essential. Affable.ai is a user-friendly SaaS platform that streamlines influencer marketing campaigns from start to finish. It has a huge database of over 6 million influencers and offers services for brands, agencies, and direct-to-consumer (D2C) companies. Well-known clients such as The Bread Consultancy, as well as global brands such as Foodpanda, Lenovo, Dentsu and Nespresso rely on Affable.ai to run efficient influencer campaigns.
V. The "Creator Class" and Its Impact on Influencer Marketing
The rise of the "Creator Class" on social media platforms has made influencer marketing a powerful strategy for start-ups. YouTubers, bloggers, Twitch streamers, TikTok and Instagram stars offer access to engaged and established audiences. Influencer marketing isn't just about gaining attention, but also about gaining referrals through content that showcases your brand.
VI. Top Influencer Marketing Platforms
For businesses looking to partner with influencers, the following influencer marketing platforms can make the process more accessible and efficient:
VII. Finding the Right South African Influencers
Influencer marketing is on the rise in South Africa, especially with video content and micro-influencers. Industries such as fashion, beauty and telecommunications have seen significant growth. However, authenticity has become a priority, as consumers seek honesty when engaging with influencers. Brands and agencies are now focusing on long-term influencer strategies and building strong influencer relationships.
VIII. Top South African Influencers on Instagram
To help businesses find the right influencers in the South African market, we've compiled a list of top influencers on Instagram:
Boitumelo Thulo (@boity) – 5.8M followers.
Refiloe Phoolo (@casspernyovest) – 5.7M followers.
Natasha Thahane (@natasha_thahane) – 5.2M followers.
Minnie (@minniedlamini) – 4.8M followers.
Bonang Matheba (@bonang_m) – 4.8M followers.
Amanda du-Pont (@amandadupont) – 4.8M followers.
Zinhle Jiyane (@djzinhle) – 4.7M followers.
Binna Waal (@nasty_csa) – 3.9M followers.
Thando Thabooty Thabethe (@thando_thabethe) – 3.7M followers.
Pearl Modiadie (@pearlmodiadie) – 3.5M followers.
IX. South African Instagram and TikTok Influencers to Follow
If you're a business seeking South African influencers for your brand, consider following these Instagram and TikTok influencers:
Zozibini Tunzi
Cindy Mahlangu
Nomzamo Mbatha
Refiloe Phoolo
Ama Qamata
Mihlali Ndamase
Thabang Molaba
Nomvelo Makhanya
Thuli Phongolo
Lee Khuzwayo
Influencer marketing is about authenticity. When you promote a product through an influencer, it's because they genuinely use and believe in it.

– Asad Meah, Founder of AwakenTheGreatnessWithin
In summary, influencer marketing has become an effective tool for businesses worldwide, including in South Africa. Using influencer marketing platforms and working with the right influencers can significantly increase brand awareness and sales. As consumers seek authenticity, businesses must adapt by building genuine relationships with influencers and implementing effective influencer marketing strategies. The South African market, with its top class influencer culture, offers exciting opportunities for businesses to connect with their target audiences in innovative ways.